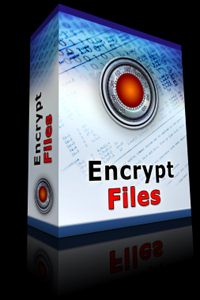 Encrypt Files 2.1
Fize Size:1073KB
Language:English
OS:Win2000/XP/2003
License:Free
WEB:http://www.encryptfiles.net/


Бесплатная программа для шифрования файлов

.Encrypt Files is a file encryption utility that enables
you to encrypt the content of file, using a variety of
secure algorithms including Blowfish, AES, Twofish, RC6
and others. Simply select the files from the integrated
file browser and encrypt them, with the algorithm of
your choice. The program does not change the extension
or name of the file but highlights encrypted files in
the file browser, so they can be identified later.
Encrypt Files also includes a file shredder to
permanently delete sensitive files.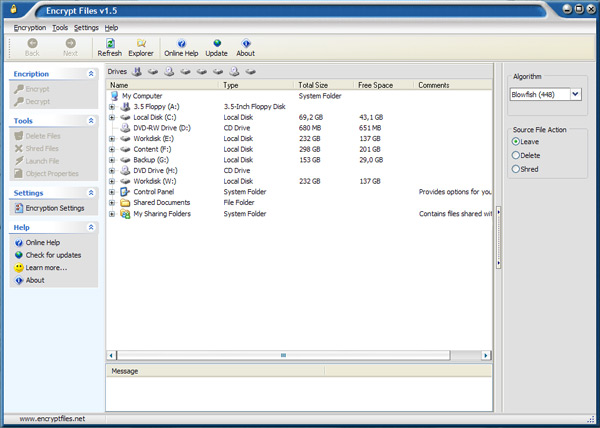 What is "Encrypt Files"?

Encrypt Files is free encryption desktop computer software. It is lightweight but powerful program that will allow you to encrypt your files and folders and password protect them. Make sure to remember your password or you would not be able to decrypt files to "normal", readable state.